Me and some buddies of mine were talking about playing Wreckfest, and we overheard someone talking about Back to the Future, and we immediately thought we should create a new car for the game - La Scorche. Its based off of a 1982 DMC DeLorean. A rear-engine rear-wheel-drive cheap market car that can get you a car that you can feel good about owning, and with an engine swap and performance upgrades, can turn 'er into a good demolition or folk racer.
Using complex math and numbers and specs based on the existing Gremlin, we've determined that this car will have the following specs (or somewhere near):
Performance Rating: C-110 thru 115 (stock - could raise to low to mid-B with upgrades)

Acceleration: 3.1

Top Speed: 4.9

Cornering: Unknown

Strength: 4.5

Power: 130hp

Torque: 153 lb-ft

Weight: 1,233 kg

Gears: 5
Engine Swaps:
Street Engine (Stock): V6 2.85L (Stock Engine for a DeLorean)

Sport Engine: V6 2.9L (Original Intended Ford engine - never used)

Race Engine: I4 2.0L Turbo (YB Cosworth - 600bhp)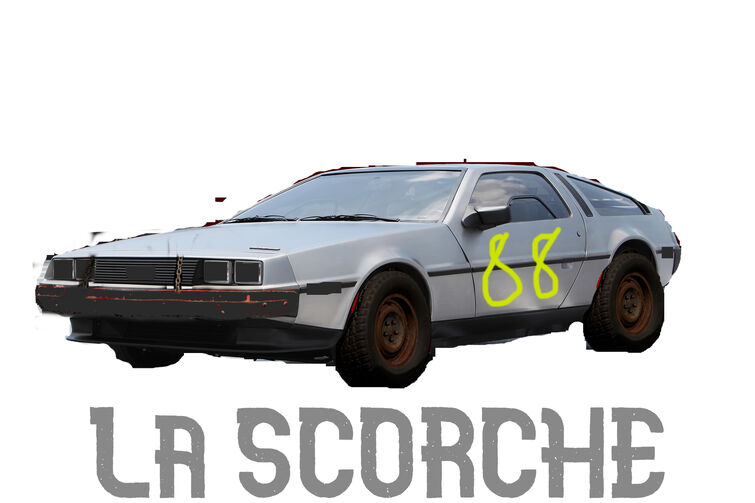 Here is a front shot. Notice the bumper and wheels similar to a Roadslayer. Im not a good digital artist, im just going for a rough outline of what it would look like.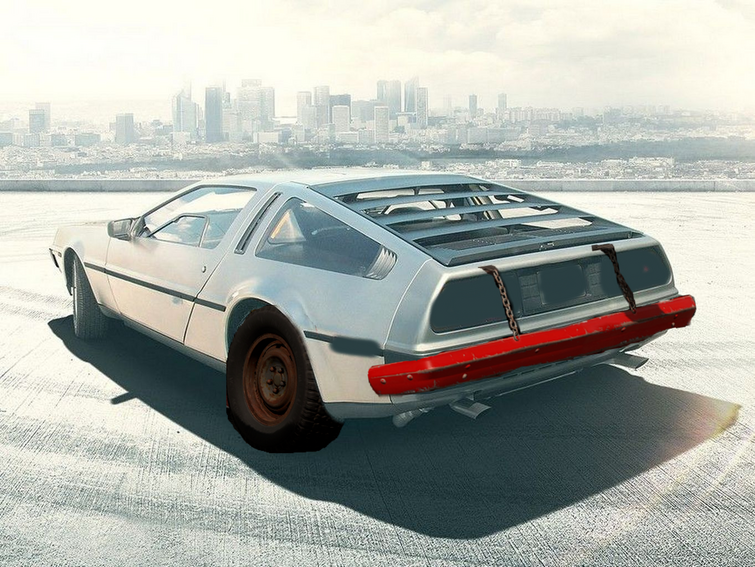 Here is a shot from the rear. Roadslayer tire, and Roadslayer front bumper on the rear. The taillights were blacked out but could be left factory if we think it looks better.
Let me know what you guys think! Thanks!